Click on the link to view more information about a retreat. Where possible we have provided a page on our website to display some information about the retreat, as well as a Google map to make it easy to find them.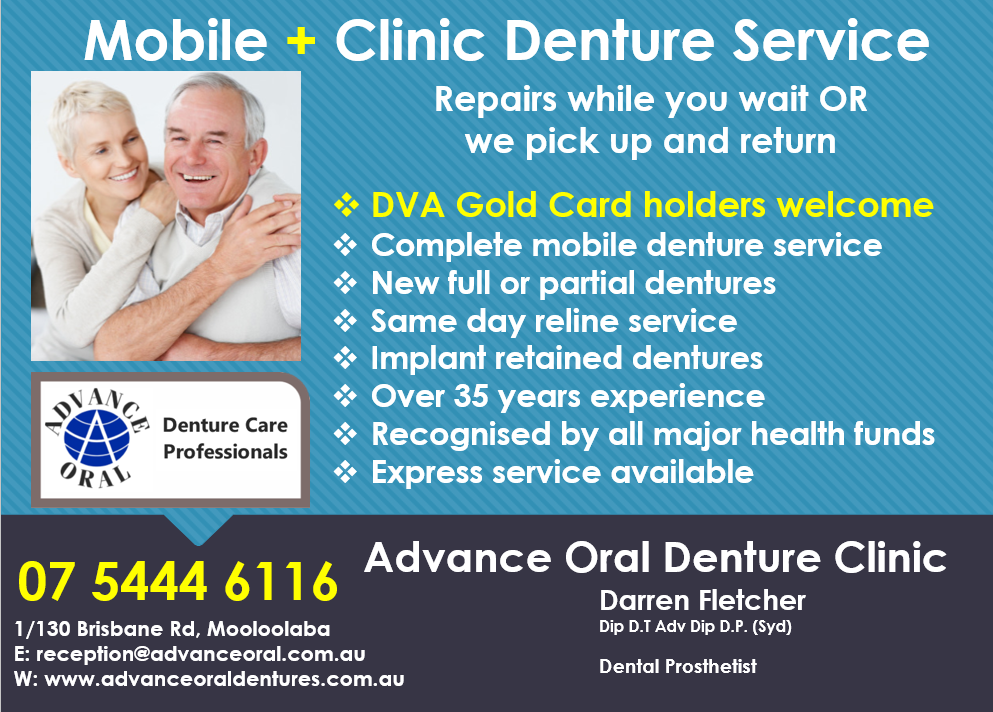 If you have information on a veterans' retreat somewhere in Australia that is not listed here please click on this link and email us anything you can about it. As long as we have the address and contact information about the retreat we will list it here, with a link to a page on our website showing a Google map to make it easy to find the place.
List of Retreats
This is a list of defence holiday resorts members can visit too:
And these are veteran's retreats:
Camp Gregory Veterans Retreat — Situated 30 mins south of Bundaberg lives a relaxing and pristine piece of Australia we call Camp Gregory. A 40 acre rural property adjacent to the Gregory River and 5 minutes drive to Woodgate beach. Owned locally and built by a small network of veterans and supporters who believe that the establishment of a national network of Veterans' camping retreats Australia-wide will save our nations lives and money.
Ramon Deeds, Dareton, NSW, 17km from Mildura and 16km from Wentworth.
Contact:
The Secretary
Mail: PO Box 397, Dareton, NSW 2717
Phone: 03 5027 4447
Cockatoo Rise Retreat, Anne and Greg Carter welcome Returned Service personnel, their partners and war widows to their new Retreat situated 5.75 klms from Bairnsdale in the Gippsland Lakes area, Victoria. With great views, a relaxed atmosphere, our own 27 hole golf course, close proximity to snow fields, beaches, great fishing and wonderful touring, Cockatoo Rise is a great place to spend some time. Due to the unique nature of Cockatoo Rise, bookings are essential. We regret that we are unable to cater for children and pets. Address: 26 High Street McArthur 3286, between Port Fairy and Hamilton

Australia

Burdekin Veterans Deep Creek veterans retreat located in Ayre, north Queensland.
Zac's Place is a six bedroom house used as a short / long term accommodation centre in Townsville. No alcohol allowed.
Tariff: The tariff for staying at Zac"s Place is $25.00 per night or $150.00 per week. This covers your accommodation but not does include dinner. The meals are normally a light breakfast and lunch.
Address: 715 Ross River Road, Kirwan, Townsville
Please note: All accommodation requests are subject to an interview with the House Manager and availability of beds. To arrange interview please phone the Manager, Mrs. Margaret Standfast on PH (07) 4773 6980 or after hours (07) 4723 7022
Standown Park is the unique bush camping experience with new, modern facilities, where all campers, motor homers, caravaners and weary travelers are welcome to pull up a stump and meet your old friends or make new ones. Standown Park is half way between Gympie and Tin Can Bay.
91 Radtke Rd, Kia Ora QLD 4570
(07) 5486 5144
Although Bellthorpe Stays is not a veteran's retreat, they do give veterans a discount. If you need a relaxing break in the Sunshine Coast Hinterland, Bellthorpe Stays is the place to go.
Alaric Outback Retreat — For 14 years a block of grazing land and a 100-year-old homestead in Queensland's outback 1,000 km from Brisbane has become a peaceful refuge for ex-service people who want to get away from it all.

Alaric Outback Retreat is on a remote outback station of nearly 50,000 hectares nearly 100 km north of Quilpie. Its aim is to provide a secure and relaxing haven for veterans of all conflicts. There are no formal activities – visitors can do as much or as little as they want. But there is a lot on offer for those who wish it, including opal fossicking, fishing, watching some of the 160 identified bird species, yabbying, reading, bush walking, watching television or just relaxing with nature. Organised day excursions are also available, at no cost, to Adavale, the recently opened Hell Hole National Park and working opal mines. Its very remoteness is part of the attraction. It is a retreat where Veterans of all conflicts can come for a day or a week or whatever. It is not a permanent residence, apart from a fulltime caretaker and a rostered duty officer who will also assist the caretaker. Agencies that offer counselling are available and will be encouraged to attend the retreat as and when needed by veterans.

Alaric Outback Retreat Inc is a Not-For-Profit organisation run entirely by volunteers who themselves are veterans and the organisation does not have any paid employees. The organisation is run entirely off donations from corporations, RSL Clubs, individuals and visitors to the retreat by way of compensation for their accommodation, meals and or power if utilised or required.

Donations encouraged from visitors who utilise the retreat facilities are very modest and are:

Special $50.00 per day includes accommodation, all meals — Phone. 0745301001
Email. alaricoutbackretreat@gmail.com

Murraguldrie vetereans retreat: The retreat is located in the Murraguldrie State Forest area. The entry is sign posted and is 7 km east of the Hume Highway on the Wagga – Tumbarumba Road and is only 100meters off the main road. Please note the gate is locked. Anyone who wishes to use the facility, phone Gordon on 0428381292
This Retreat is completely closed during Total Fire Ban periods
Madeleine Whitburn has made it easy to find the Veterans Retreats in the state of WA. Visit the website Veterans Retreats of WA website for more information. The retreat is located at Meentheena Station 75km east of Marble Bar in the Pilbara. The aim is to provide a safe location where veterans from the Australian Defense Force and paramilitary services i.e. police, firefighters, and ambulance officers, are able to seek respite from the effects of their war experiences and operational activities through comradeship with their peers.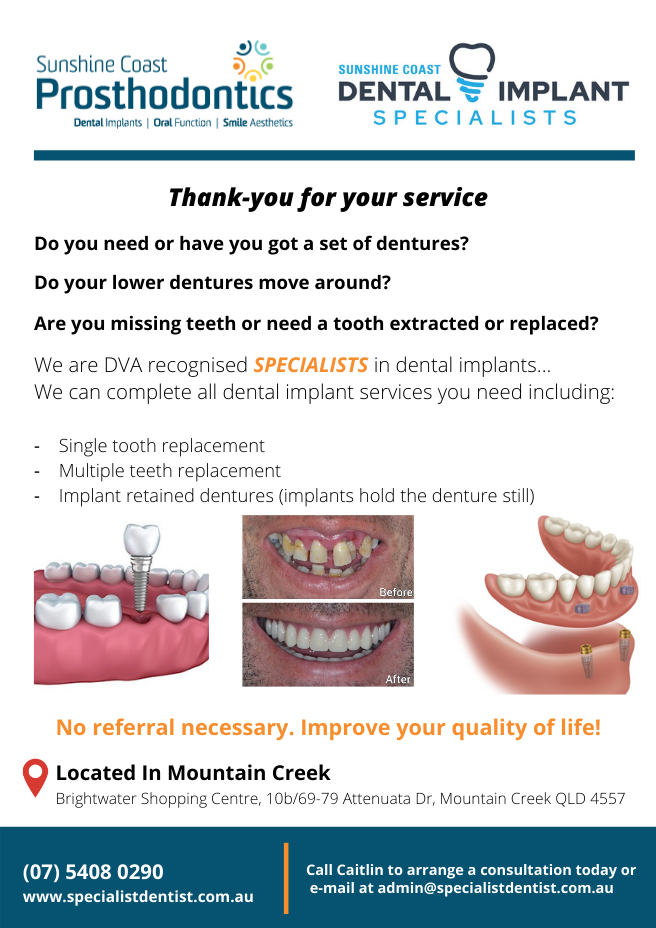 Cockscomb Veterans Camp in the hills on the southern side of Mt Wheeler. Road access via two-wheel drive and only 30 minutes from Rockhampton. Cockscomb provides a quiet place away from the city, away from all mod cons, a quiet relaxing place to go when you want to get away and get back to some basic living and quality time just kicking back.
McPhersons Plains Alpine Retreat is the perfect accommodation for families to go and ski at Mt Selwyn ski fields. We have a very warm cottage that sleeps up to 10 people and is often used by one or two families at a time who want to ski at mt selwyn with their kids. With a log fire, large kitchen and often snow covered mornings, the SnowGum Cottage at Mcphersons Plains Alpine Retreat is a great place to stay.
Pandanus Park A bush camping retreat for veterans of the Australian Defence Forces at Cape York Peninsula, Queensland –
Contact: Jenny & Geoff
Pandanus
c/- 261 Chevallum Road
Chevallum Qld 4555
– Phone 07 5445 0280
Rocky Creek War Memorial Park — This camp spot is located at Tolga. The Atherton Shire Council maintains it. There is a 72-hour limit and a gold coin donation. There are toilets, barbecue, and non-potable water. It is a memorial site to all soldiers, who trained on the tablelands before being sent overseas. There is a caretaker on site.
Latitude17.18167º S 17º 10′ 54.02″ S
Longitude145.4548º E 145º 27′ 17.35″ E
From Tolga, 5.41kms NW (6.1kms, 6mins driving)
From Kairi, 10.14kms W (14.0kms, 17mins driving)
From Mareeba, 21.01kms S (22.9kms, 20mins driving)
From Dimbulah, 36.84kms E (53.3kms, 58mins driving)
Rocky Creek War Memorial Park — This camp spot is located at Tolga. The Atherton Shire Council maintains it. There is a 72-hour limit and a gold coin donation. There are toilets, barbecue, and non-potable water. It is a memorial site to all soldiers, who trained on the tablelands before being sent overseas. There is a caretaker on site.
Latitude17.18167º S 17º 10′ 54.02″ S
Longitude145.4548º E 145º 27′ 17.35″ E
From Tolga, 5.41kms NW (6.1kms, 6mins driving)
From Kairi, 10.14kms W (14.0kms, 17mins driving)
From Mareeba, 21.01kms S (22.9kms, 20mins driving)
From Dimbulah, 36.84kms E (53.3kms, 58mins driving)
CORAL HOUSE, 107 Bagot Road, LUDMILLA
Manager: Jack Hamilton
Phone: 8948 0050
Bublacowie Vietnam Veterans Village, SA — A relatively new facility on the Yorke Peninsula – Bublacowie Vietnam Veterans Village operated by a Mr Chris Soar.
This is a excellent facility in which there is an excellent Military Museum, Accommodation facilities, Chapel and Remembrance Garden/s, and a Camp Kitchen, Dining Room and Bar which are utilised during Commemoration Days (Anzac Day, Long Tan Day & Remembrance Day) The kitchen is of commercial quality and these days are catered for on a professional basis.
Mr Chris Soar can be contacted on Ph (08) 8853 4379 or at the following address .
Bublacowie Military Museum and Memorial, PO Box 178 YORKETOWN S.A. 5575
CAMP ANDREW RUSSELL, SA
In South Australia is located 35km Sth East of Loxton along the Murray Bridge Road, turn left (or right if coming from Adelaide) onto the Lameroo Road, taking the right fork along the road. The entrance is marked with a cream tractor tyre, just past a road sign.
There are caravan & camping sites, There are no powered sites. The camp has an ablution building with two flushing toilets and a battery powered shower. You need to heat your water and fill the bucket for your shower. There is a camp kitchen which is screened to keep the bugs out. There is one frig and gas oven. A 6.5Kva generator for power
You will need a key for access. Contact John Hough mobile 0409 098 093
Vietnam Veterans Memorial Bush Retreat Tasmania
DAGO POINT INTERLAKEN
This Retreat was built in 1989-90 by Vietnam Veterans of Tasmania for the relaxation of all Vietnam Veterans and their families. Mainland Veterans welcome. Situated in the Central Highlands, the Retreat offers peace and quiet all year round. Fishing is at your door stop in Lake Sorell or just a few kilometers away at either the Great Lake or Arthur's Lake.Retreats are a great healing therapy, and still is for those who take the time to use this facility and just relax. This wonderful Bush Retreat accommodates up to 15 people. The Hut consists of a Kitchen, I Lounge, 5 Bedrooms, Bathroom /Laundry, Carport and undercover BBQ area.
KITCHEN This has three Fridges (1 Beer), Electric Oven, Hot Water, Crockery, Pots and Pans as well as all utensils, and a large Dining Setting. (Please bring your own food and booze.)
LOUNGE ROOM Wood Heater, Comfy Lounge Suite, Television, Video, Radio and Stereo.
BED ROOMS There are three Bedrooms with Double + over- head bunk Beds, also, two bedrooms with Bunk Beds. (Bring your own Linen).
BATHROOM/LAUNDRY Wheel Chair access to Shower and Toilet. Washing Machine. (Bring your own Toiletries and Towels).
UNDER COVER BBQ Wood Fired BBQ, Out door Setting, large Cement Fire Pot, Outside Toilet.
Access to the hut is by Steps at the front door, or the ramp at the Car Port end of the building.
TO GET THERE
From HOBART: Travel up the Midland Highway until you get to Oatlands and turn left onto Interlaken Road (C526) and on to Interlaken.
From LAUNCESTON: Drive down the Midland Highway and turn right at Tunbridge on to (526) or to Oatlands and turn right onto road (527) and onto Interlaken.
From DEVONPORT: Travel Highway (1) to Deloraine then (A5) to the Steppes (Traversing western shore of Great Lake) Left at the Steppes to road (C527) and" on to Interlaken.
PLEASE NOTE: If you are staying at the Retreat in Winter, you may get lots of SNOW so be prepared. Don't forget your CHAINS and a little extra food just in case you get snowed in; also your fishing gear if you like to fish. Great Lake is open all year round.
HAVE A GREAT STAY
TARIFF $30.00 per night for the first two people and $5.00 extra per person per night.
FOR BOOKINGS: Robyn O'Connor — (03) 62240881
Bruce Rock, WA
The Shire of Bruce Rock and its town site are situated in the heart of the Wheat belt, 254km east of Perth. It has a population of approximately 700 people, with 1200 people in the shire. Bruce Rock 'leads the way' to open spaces and an agricultural experience to be enjoyed by all. We welcome visitors to enjoy the picturesque main street, gardens, amphitheatre and sculpture park, historic buildings, museums, federation style verandahs and great facilities.
Where to Stay — Bruce Rock Caravan Park – WA
Latitude31.87556º S 31º 52′ 32? S
Longitude118.1417º E 118º 08′ 30.01? E
Location of Bruce Rock Caravan Park
From Narembeen, 31.79kms NW (39.8kms, 37mins driving)
From Merredin, 45.61kms S (49.8kms, 44mins driving)
From Kellerberrin, 48.19kms SE (57.7kms, 45mins driving)
From Corrigin, 56.91kms NE (67.9kms, 54mins driving)
Bruce Rock Caravan Park
Dunstall Street
Bruce Rock 6418
Phone 08 9061 1070
Fax 08 9061 1340
Camp Hart, WA
Camp Hart was founded in 1999 as a place where Australian Defence Force Veterans, and their families and friends, could find solitude and /or friendship within the Veteran community year round. More importantly Camp Hart, in conjunction with the Kulin Bush Races, brings together the Veteran Community and the local Wheat belt Country Community.
TO ENTER CAMP HART follow the signs from Kulin enjoying the display of horses as you drive . Turn left at the races sign and follow the road around for 2 kms. You will see Jilakin Rock on your right and on your left the service entry for The Bush Race personnel only. The Camp Hart entry is approx. 500m on, just before the bend.
The camp has a four toilet and four shower ablution block- including 1 disabled shower toilet, urinal. There is a fully enclosed "Meet and Greet" area with gas BBQ, 2 pot belly stoves for the cold nights and a 7kva generator for camp facilities only.
Any enquiries regarding the use of these facilities may be made to:
President Barry Todd: Home : 08 95348331
Mobile: 0427 471 541
Email : b.todd1@bigpond.com
Vice President Gary Williams: Home : 08 95812681
Mobile: 0148 945 785
Email : pecky82@bigpond.com
Secretary Terry Gott: Home : 08 95817414
Mobile : 0458 064 337
Email : terrylynn3@bigpond.com