Vietnam Veterans Sunshine Coast
Our Mission: To assist all veterans, dependents and their descendants, in all matters relating to their health, welfare and well-being.
We welcome all veterans of wars our Australian troops have fought in. We are here to provide a place for you to drop in to relax over a coffee and a chat. We can arrange advocacy services.
Open Arms (Veterans and Families Counselling Service) 1800 011 046 – 24 hours
Membership application/renewal form here:
Membership application/renewal
Our Drop In Centre is open to all
The Drop in Centre is located upstairs in the Cotton Tree Library Complex Beach Pde Cotton Tree.
Our advocates provide counseling and advice on services and benefits available to veterans.
Disabled access is also available through a lift in the library. Just see someone within the library and inform them that you need help. They are happy to oblige.
Our Drop in Centre is a relaxing place to either pass time before an appointment with one of our Welfare Advocates or to just "drop in" and have a coffee or tea and a chat with fellow veterans. Comfortable leather chairs, tea, coffee and soft drink facilities and are supplied for your enjoyment.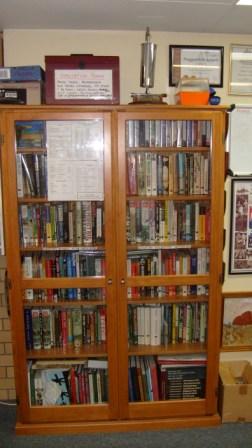 Borrow a book from our substantial library. Buy some merchandise from our large and ever growing range. Duty officers are on duty to help with sales and a friendly chat.
If you find yourself with free time why not put your name down for Duty Officer? Spend your 4 hour shift helping your fellow veterans. And if you have never done it before you will be thoroughly trained by our resident experts in all aspects of the running of the drop in centre.
During the more than 10 years of its operation the drop in centre has seen over 50,000 visitors. Come on in and join us!
Office Hours: Due to COVID 19 restrictions, welfare and advocacy services are restricted; the office currently is open only from 0900 to 1200 (9am- noon) Monday to Friday. Phone 5479 4552. Email: secretaryvvaasc@gmail.com
————————————————-
DISABLED ACCESS TO THE DROP IN CENTRE
For those in our ranks with disabilities that prevents them using the stairs to the Drop-in-Centre, there is a lift available through the Council Library next door. You will have to ask one of the Library staff to accompany you, so the top floor access door can be unlocked. To leave, just have the Duty Officer phone the library on 54958915 and they will again unlock the access door….
————————————————-