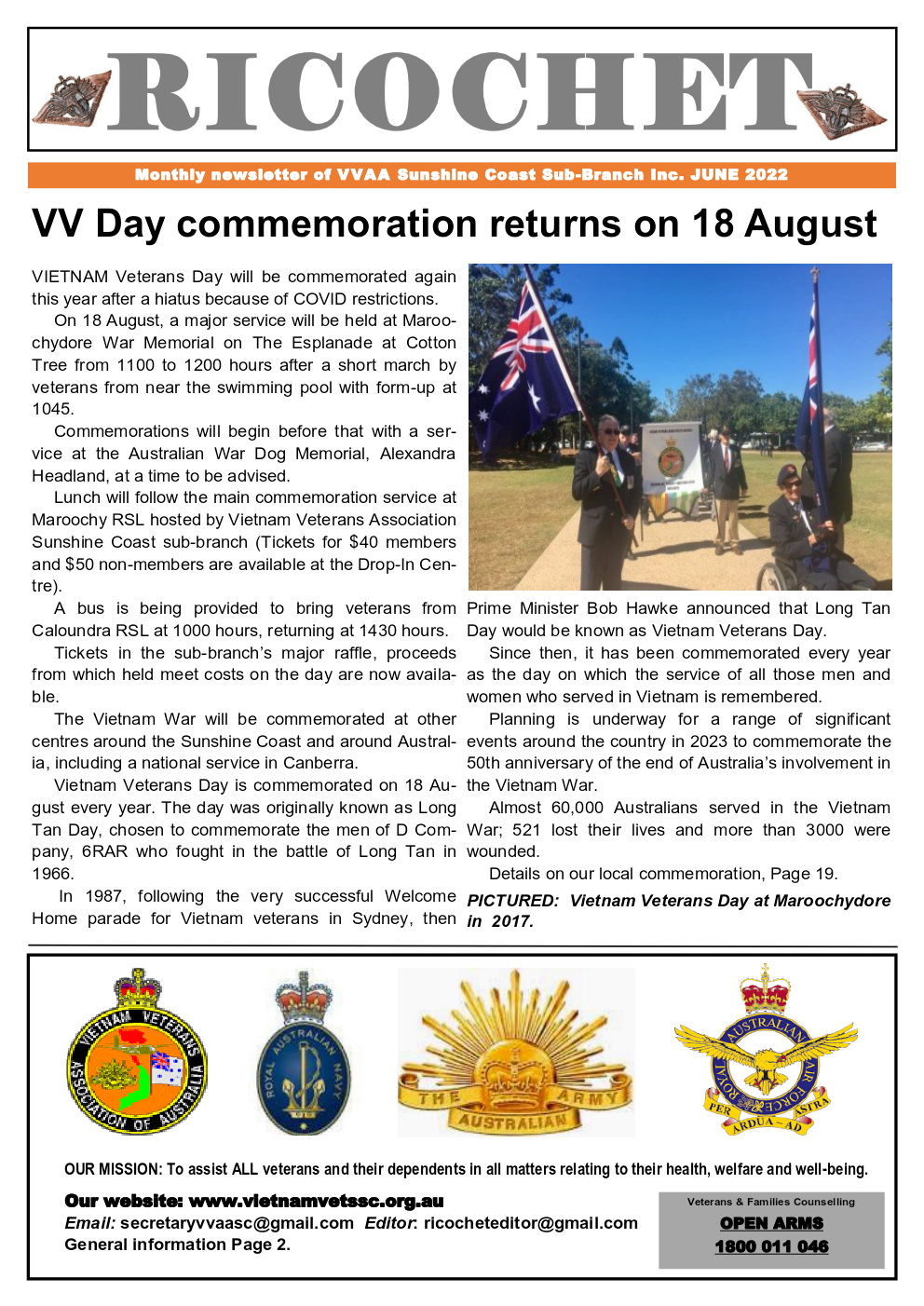 Ricochet June 2022
Ricochet May 2022
Including Anzac Day coverage.
Thanks to our sponsors, we are able to present this website and news for everyone.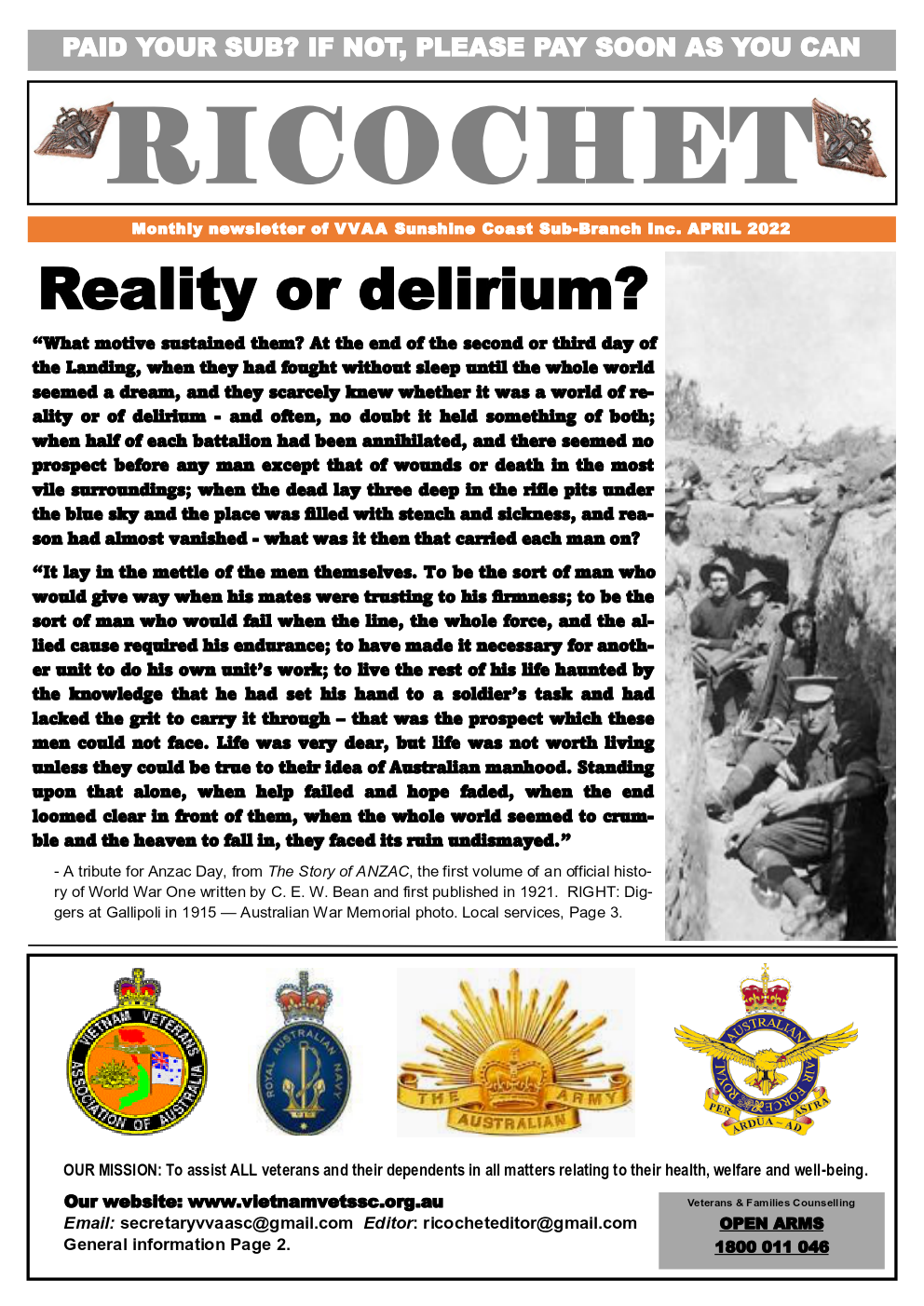 Ricochet April 2022
Including Anzac Day services
Ricochet March 2022
Your Ricochet for February 2022
Your Ricochet for December 2021/January 2022
Your Ricochet for November 2021
Your Ricochet for October 2021
Ricochet – September 2021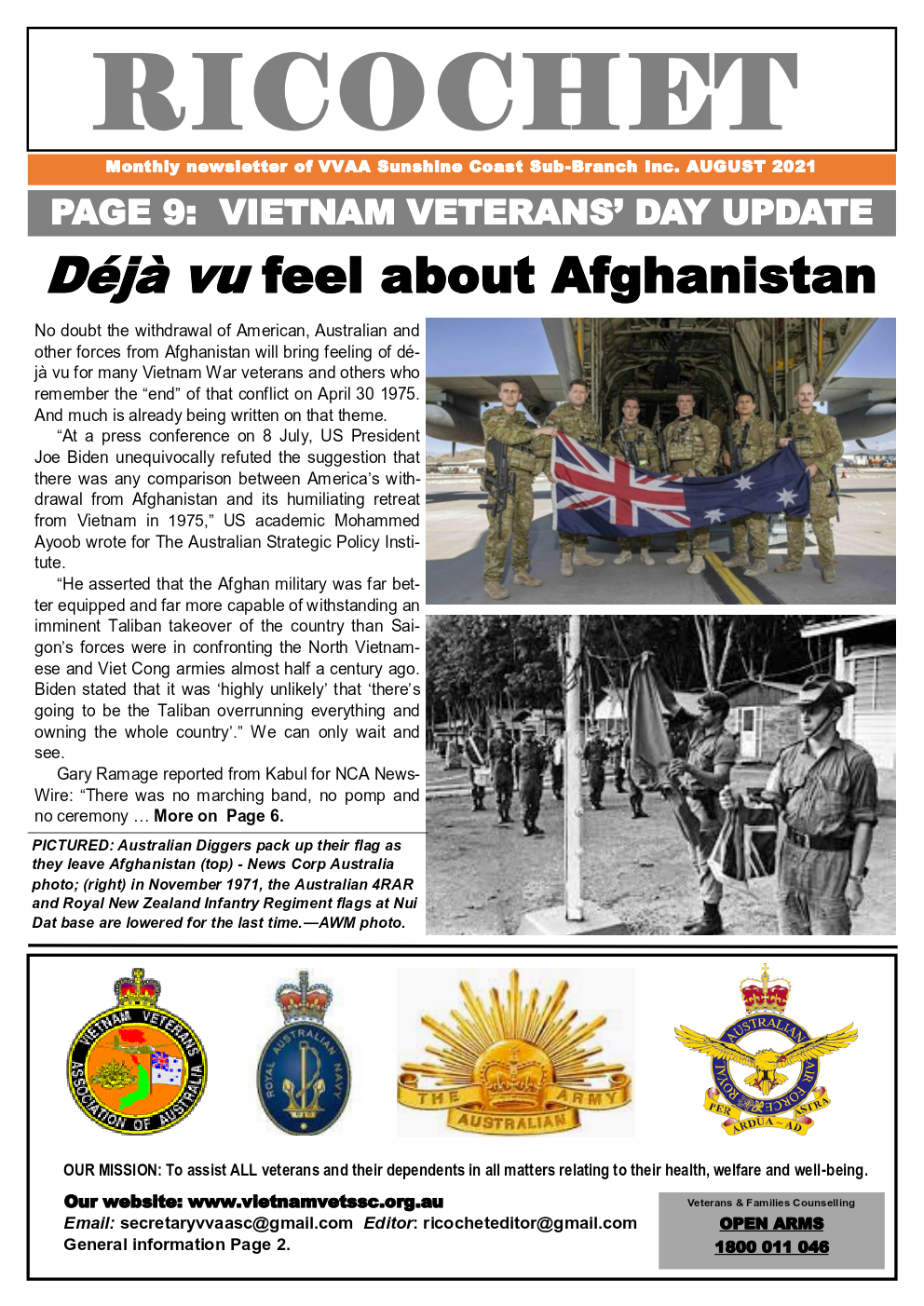 Ricochet – August 2021
Download the August 2021 Ricochet – Chock full of information
Ricochet July 2021
Get the July edition of Ricochet
Ricochet – June 2021
Download your June Ricochet Magazine
Ricochet May 2021
Ricochet Newsletter May – Vietnam Veterans Sunshine Coast
Ricochet April 2021
Ricochet newsletter April 2021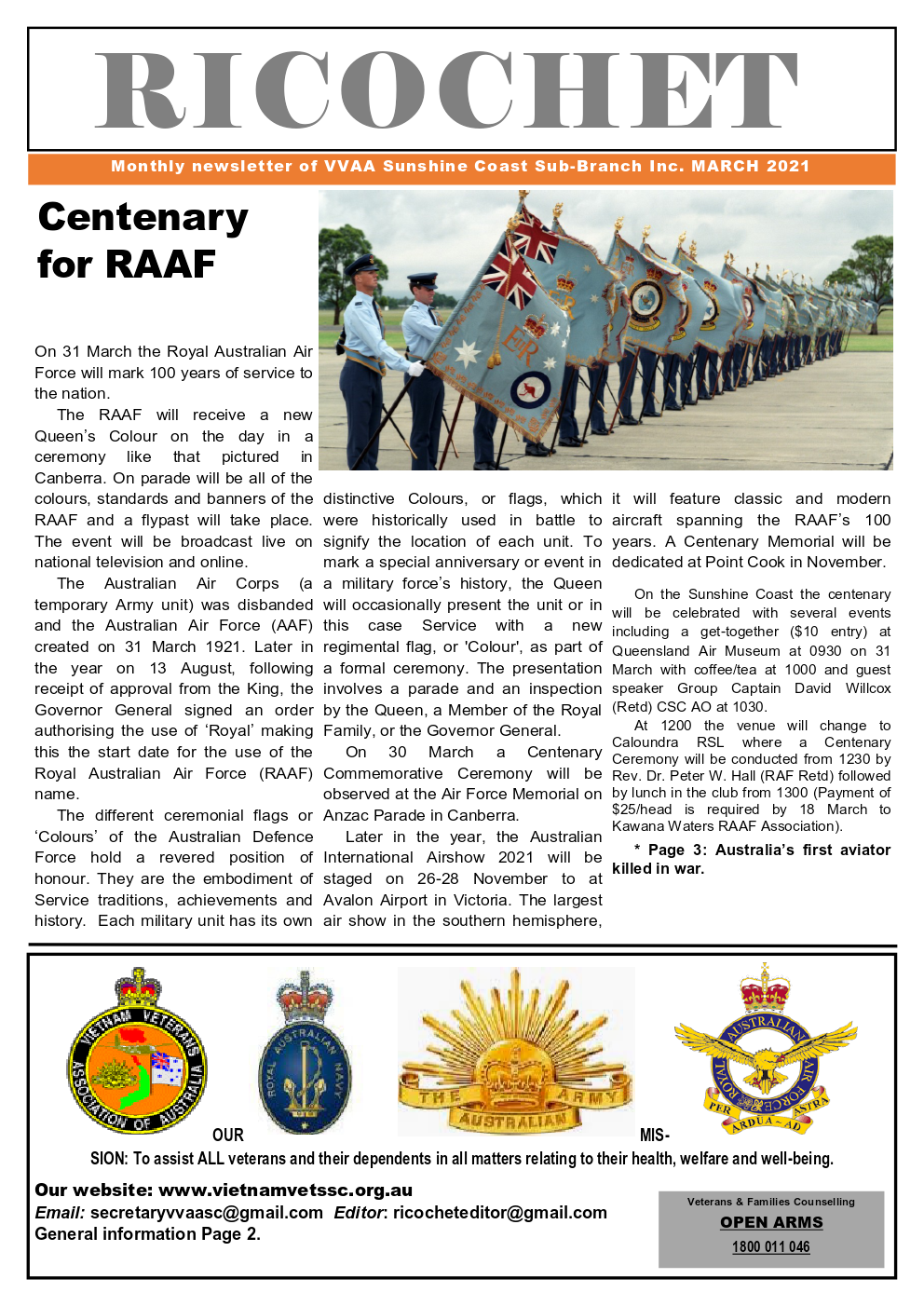 Ricochet March 2021
Download March 2021 Ricochet Magazine.
Ricochet February 2021
February 2021 Ricochet – VVAA Sunshine Coast
Ricochet 2020
We have changed the way Ricochet newsletters are presented for download…. Click on the button to start downloading your PDF copy of the newsletter now…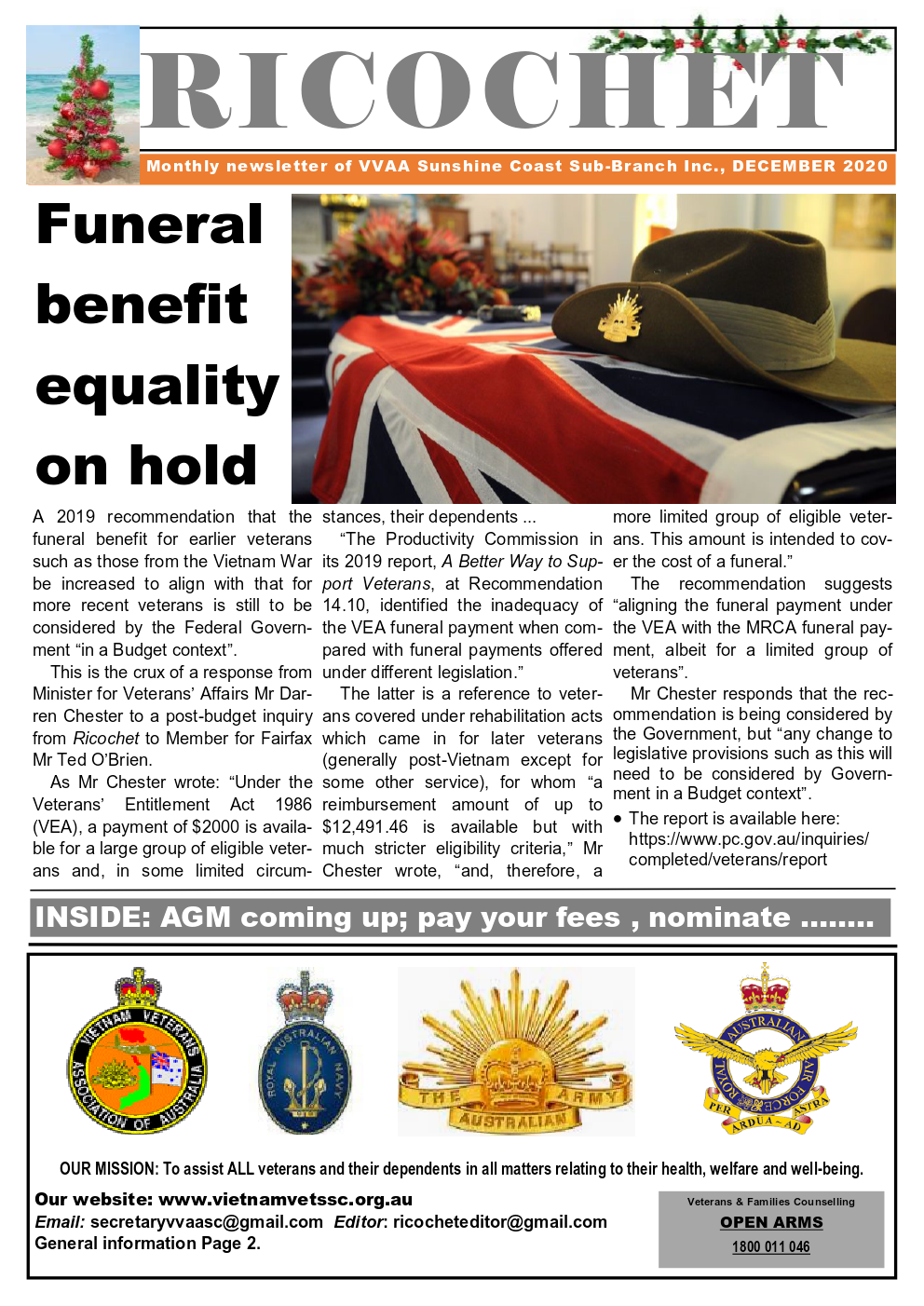 Ricochet December 2020
Ricochet December 2020 newsletter