The Australian Federation of Totally and Permanently Incapacitated (TPI) Ex-Servicemen & Women Ltd (Incorporated in the ACT)
TPI FEDERATION AUSTRALIA
"Disabled in our Service, United in our Cause"

MEDIA RELEASE
23 April 2019
TPIs OUTRAGED AT UNFAIR COMPENSATION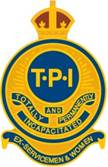 As Australia moves to commemorate Anzac Day, the Totally and Permanently Incapacitated (TPI) Federation of Australia has called on the Government and Opposition parties to recognise, and address, a glaring inequity in compensation payments to our Defence Force Veterans who are left unable to work and provide for their families as a result of their Service.
TPI Veterans – including WW2 Veterans now in their 90s and disabled Veterans from a range of other conflicts – are only receiving 63% of the gross minimum wage as compensation for not being able to work, due to their Service caused incapacities. This fails the community's basic minimum wage benchmark.
The TPI payment is made up of two compensation components – pain and suffering, and economic loss. While the pain and suffering component has remained stable, the economic loss compensation component has eroded to such an extent that it only rates at approximately 63% of the gross minimum wage.
The TPI Federation President, Ms Pat McCabe OAM, said the Federation met with Prime Minister, Scott Morrison, on the 13th March 2019. Mr Morrison noted that the TPI Federation had a compelling case for the restoration of the economic loss compensation to at least the gross minimum wage but would not commit to restoring the payments to that level.
Ms McCabe said that the TPIs have proudly served their country and paid a massive price for that Service. They now need to be on the same footing as those on the barest minimum standard of living. As history now shows, the Government failed to deliver for the TPI Veterans in Budget 2019.
After 6.5 years, TPI Veterans remain at a considerable disadvantage as a consequence. Since that meeting, the Prime Minister has agreed to yet another review of the TPI Federation request. This will be the fifth review on this in the last 6.5 years and the facts, as they have been presented repeatedly, are yet to be altered and are yet to be refuted.
"TPI Veterans have been left permanently disabled as a result of their Service for Australia, yet by no fault of their own, they find themselves receiving well below the minimum wage for their economic loss compensation while trying to live a normal life for themselves and their families," Ms McCabe said.
"As Anzac Day approaches, the TPI Federation not only welcomes a recognition of the Service that Veterans have rendered, but concrete actions that support the restoration of the 'economic loss' compensation for our most disabled Veterans – thereby providing a basic community recognised benchmark for a TPI's 'economic loss' that is commensurate to that of the gross minimum wage."
Ms McCabe said this erosion and shortfall was very difficult for Veterans who had served their country, and suffered as a result, along with the burden equally shared by their supportive families.
"TPI Veterans and their families should not have to bear the financial burden of years of Government mismanagement and failures," Ms McCabe said.
"The Department of Veterans' Affairs (DVA) and the Department of Finance are required to maintain the value of the Veteran's compensation. They failed! The nation's 28,000 TPIs urgently require a restoration in compensation to restore a Veterans' minimum standard of living.
"That is only fair and is the right thing to do."
Contact: Ms Pat McCabe OAM President
TPI Federation of Australia 0417 291 546